EGGLESS CHOCOLATE CHIP COOKIE CUPS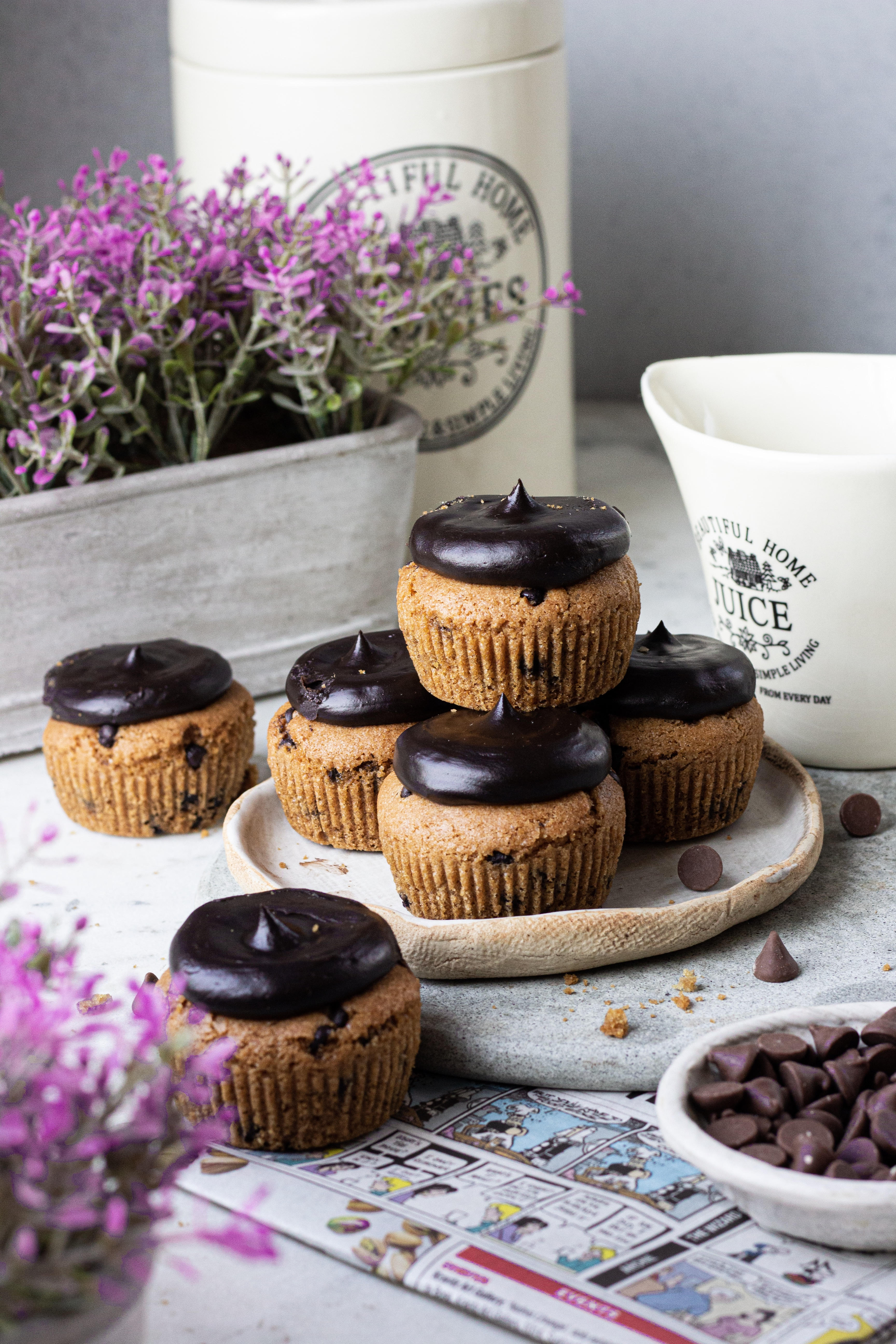 ⅓ cup olive oil
½ teaspoon vanilla extract
1 flax egg
⅓ cup caster sugar
⅓ cup brown sugar
1 + ¼ cup all purpose flour
½ teaspoon baking soda
1 tsp sea salt
4 tablespoons milk
¾ cup chocolate chips
1 cup dark chocolate, chopped
1 cup fresh cream
In a large bow, beat together the caster sugar, brown sugar and olive oil.
To this, add the flax egg and vanilla extract.
In a separate bowl, combine the dry ingredients- flour, baking soda and sea salt.
Add the dry ingredients to the wet ingredients, adding milk to get the consistency of the dough right.
Fold in he chocolate chips.
Let the dough rest in the refrigerator for 30 minutes.
Line a muffin tray with paper liners. Scoop the dough into them and bake at 180C for 15-20 minutes.
Meanwhile, to make the ganache, pour simmering cream over chopped chocolate and homogenise.
Let the ganache set and come to room temperature.
Pipe dollops of chocolate ganache over completely cooled cookie cups.
Recipe by
Bake with Shivesh
at https://bakewithshivesh.com/eggless-chocolate-chip-cookie-cups/