Pistachio Cupcakes with rose buttercream frosting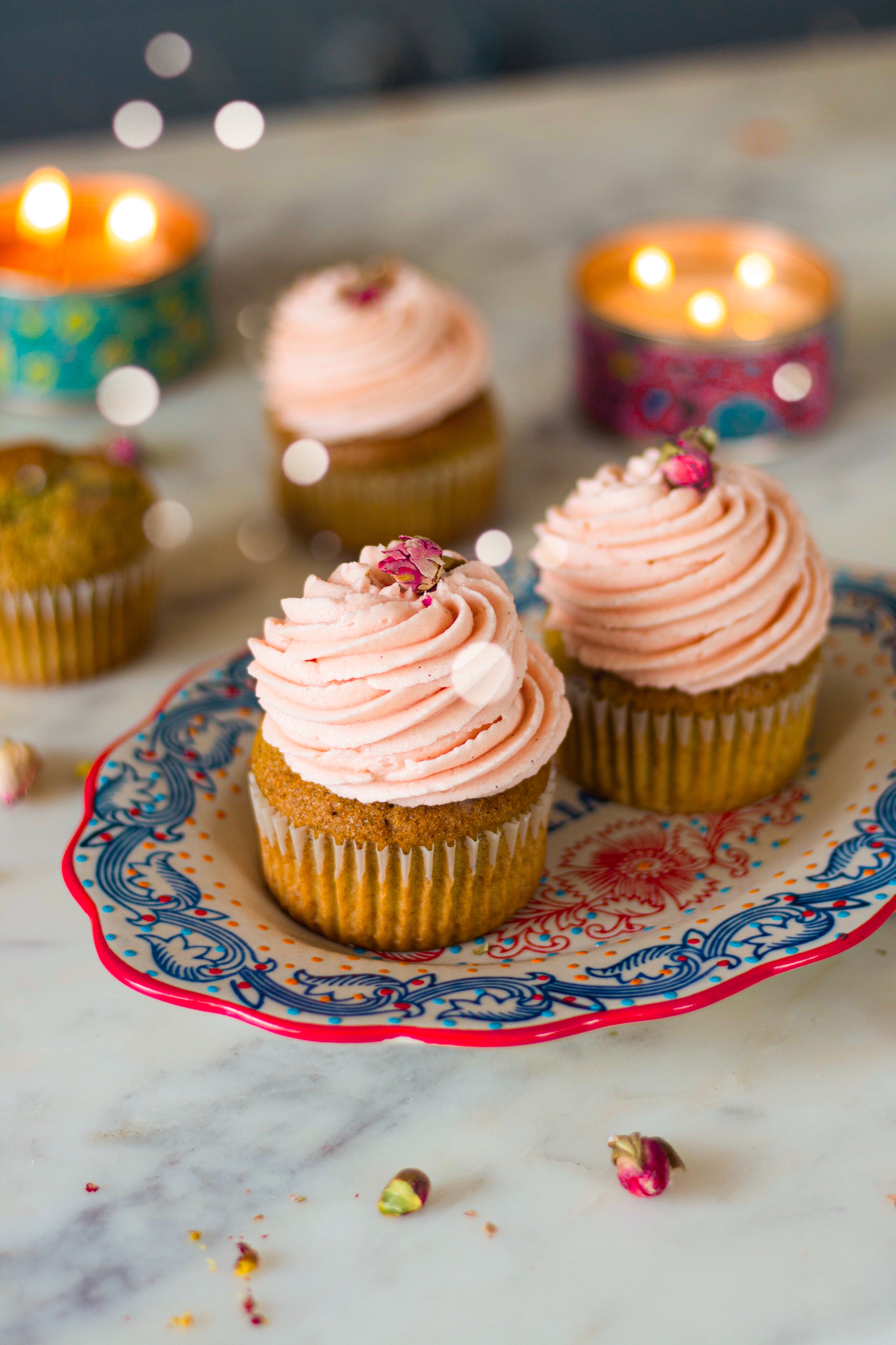 ½ cup pistachio powder
¾ cup flour
½ cup castor sugar
¼ teaspoon baking soda
½ teaspoon baking powder
½ cup milk
1 egg
¼ cup oil
1 teaspoon vanilla
Ingredients for the frosting-
½ cup unsalted butter
1 cup icing sugar, sifted
2 teaspoon kewra extract
2-3 drops of pink colour
Preheat the oven to 180 degrees C. Line a cupcake tray with liners.
In a bowl, combine pistachio powder,flour,baking soda and baking powder
Mix all the dry ingredients well.
In a large bowl, add milk,egg,oil and vanilla extract. And mix well.
Using a spatula, gently fold in the dry ingredients into the wet ingredients. Mix only until well combined.
Using an ice-cream scoop, transfer the batter into the cupcake tray, filling almost to the top.
Bake at 180 degrees C for 25-30 minutes. Let the cupcakes cool.
To make the frosting, beat softened butter with an electric mixer until it is completely smooth.
With the mixer still running, gradually add icing sugar. Beat until the sugar is well incorporated and the frosting is fluffy.
Add in the kewra extract and pink colour and mix well.
Frost the cupcakes with Rose Buttercream and serve!
Recipe by
Bake with Shivesh
at https://bakewithshivesh.com/pistachio-cupcakes-with-rose-buttercream-frosting/