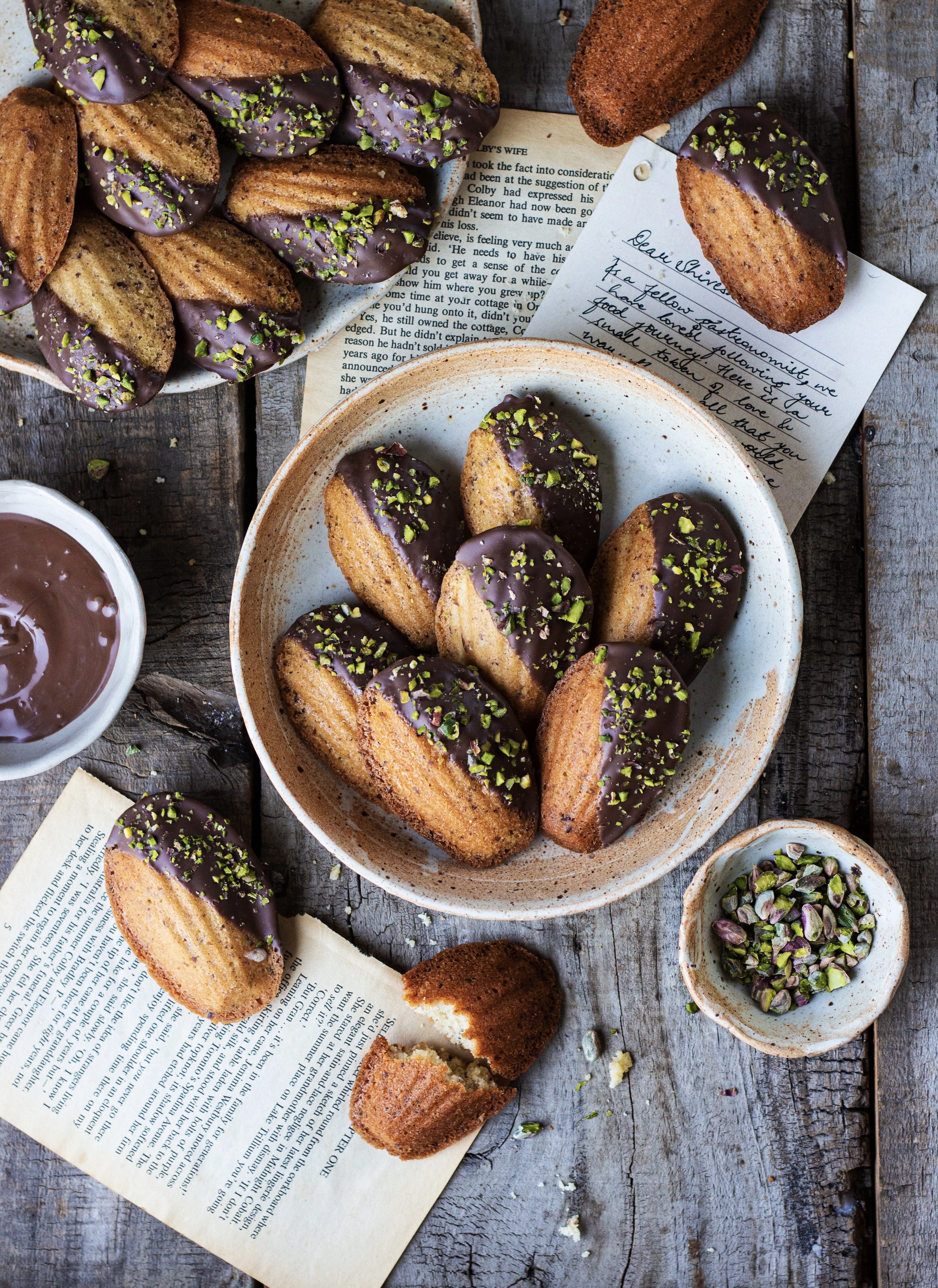 ½ cup butter
1 tablespoon honey
½ tsp saffron
1 cup flour
½ teaspoon baking powder
1 Tbsp Flax seed powder
2 Tbsp water
6 Tbsp milk
½ cup castor sugar
1 teaspoon vanilla extract
Preheat the oven at 180 degrees and grease your madeleine mould well with butter.
In a saucepan melt the butter with honey on medium-low heat. Once fully combines, turn off
the heat and add the saffron into the honey butter mixture. Set aside.
In a bowl whisk together the flour and baking powder. Set aside.
In another bowl, mix the flax seed powder with water and let the mixture rest for 5 minutes.
Once the flaxseed powder has rested, add in the sugar and beat the sugar and flaxseed
mixture with a hand mixer or a stand mixer until pale and fluffy.
Gently fold the flour mixture into the flaxseed and sugar mixture using a spatula. Alternate the
flour mixture with milk and fold in gently.
Once the flour is mixed in, gradually add the butter and honey mixture and mix until well
combined.
Lastly, add the vanilla extract and mix.
Transfer the batter into a piping bag and pipe it in the prepared Madeleine pan.
Bake at 180 degrees for 12-15 minutes or until golden brown.