PUMPKIN MOUSSE RECIPE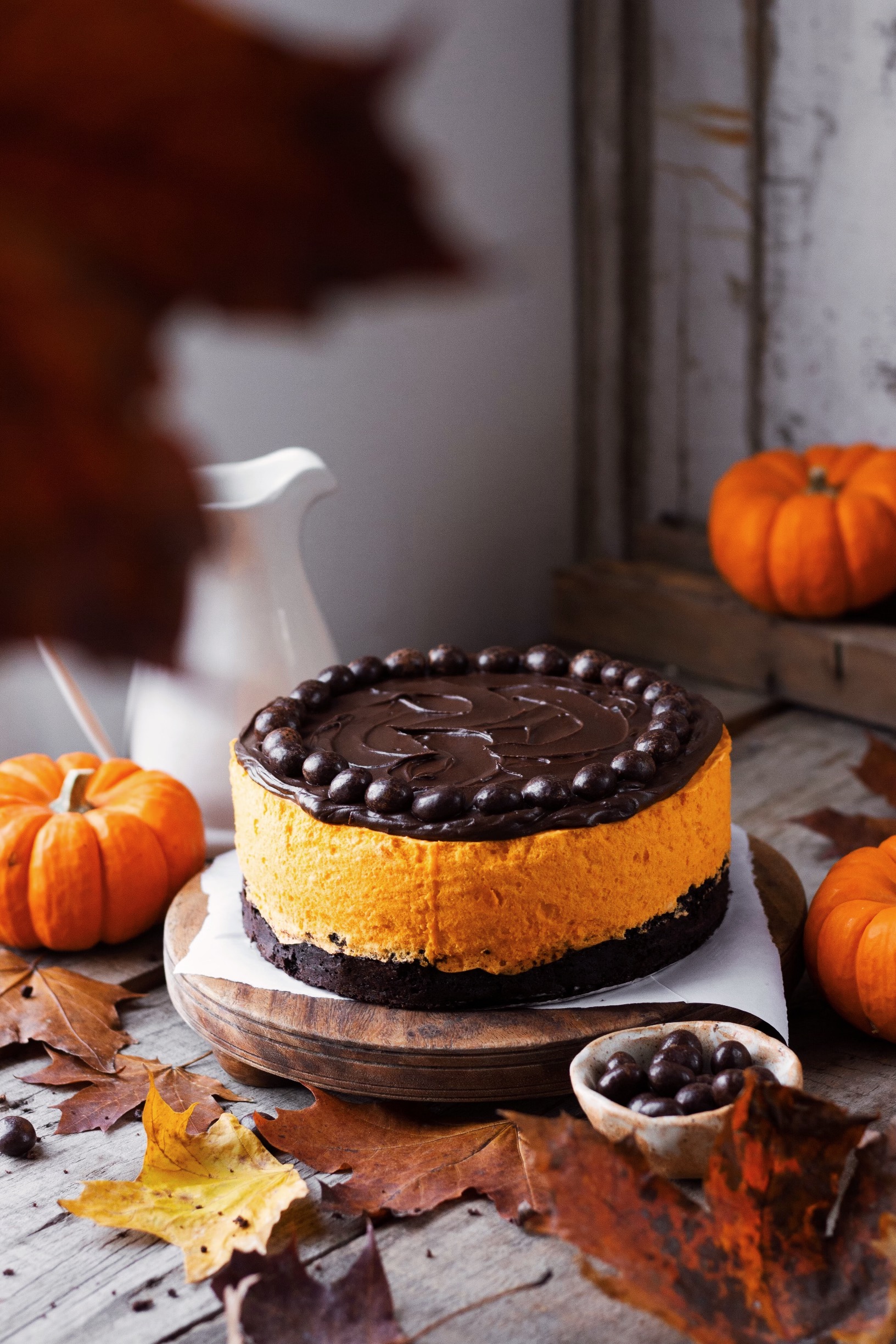 2 cups pumpkin puree
1.5 cups icing sugar
2 teaspoon cinnamon powder
2-3 drops sun orange color
2 cup whipped cream
2 teaspoon gelatine powder+5 tablespoons of cold water
In a bowl add the pumpkin puree, icing sugar, and cinnamon powder and mix until the sugar dissolves.
Add the sun orange color and mix until you achieve the desired color.
Gently fold in the whipping cream.
In a separate bowl sprinkle gelatine over cold water and let it sit for 3-4 minutes.
Heat the gelatine for 30 seconds and gradually add it to the mousse. And mix well.
Transfer the mousse on top of the chocolate cake and set it in the refrigerator overnight.