Fudge Balls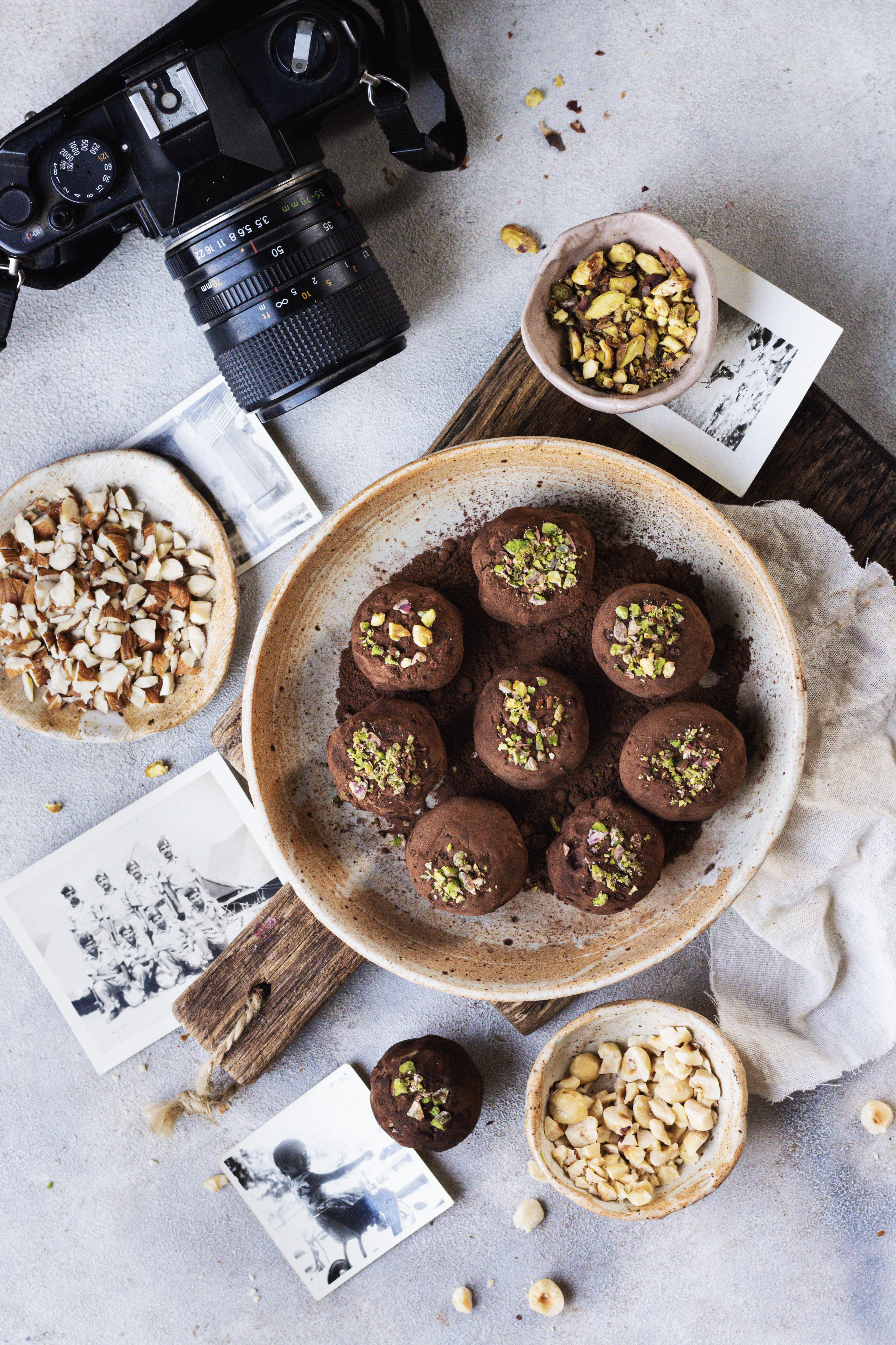 ¼ cup dark chocolate
¼ cup milk chocolate
⅓ cup condensed milk
2 tablespoons almonds, chopped
2 tablespoons hazelnuts, chopped
2 tablespoons walnuts, chopped
Cocoa powder, to roll
Pistachios, to garnish
Melt together the dark and milk chocolate over a double boiler.
Add to it condensed milk and mix to combine
Fold in chopped almonds, hazelnuts and walnuts.
Refrigerate the mixture for 10 minutes so its easier to roll out into balls.
Scoop out the fudge mixture and roll into balls
Roll them in cocoa powder and press into chopped pistachios.