Eggless Saffron Crepes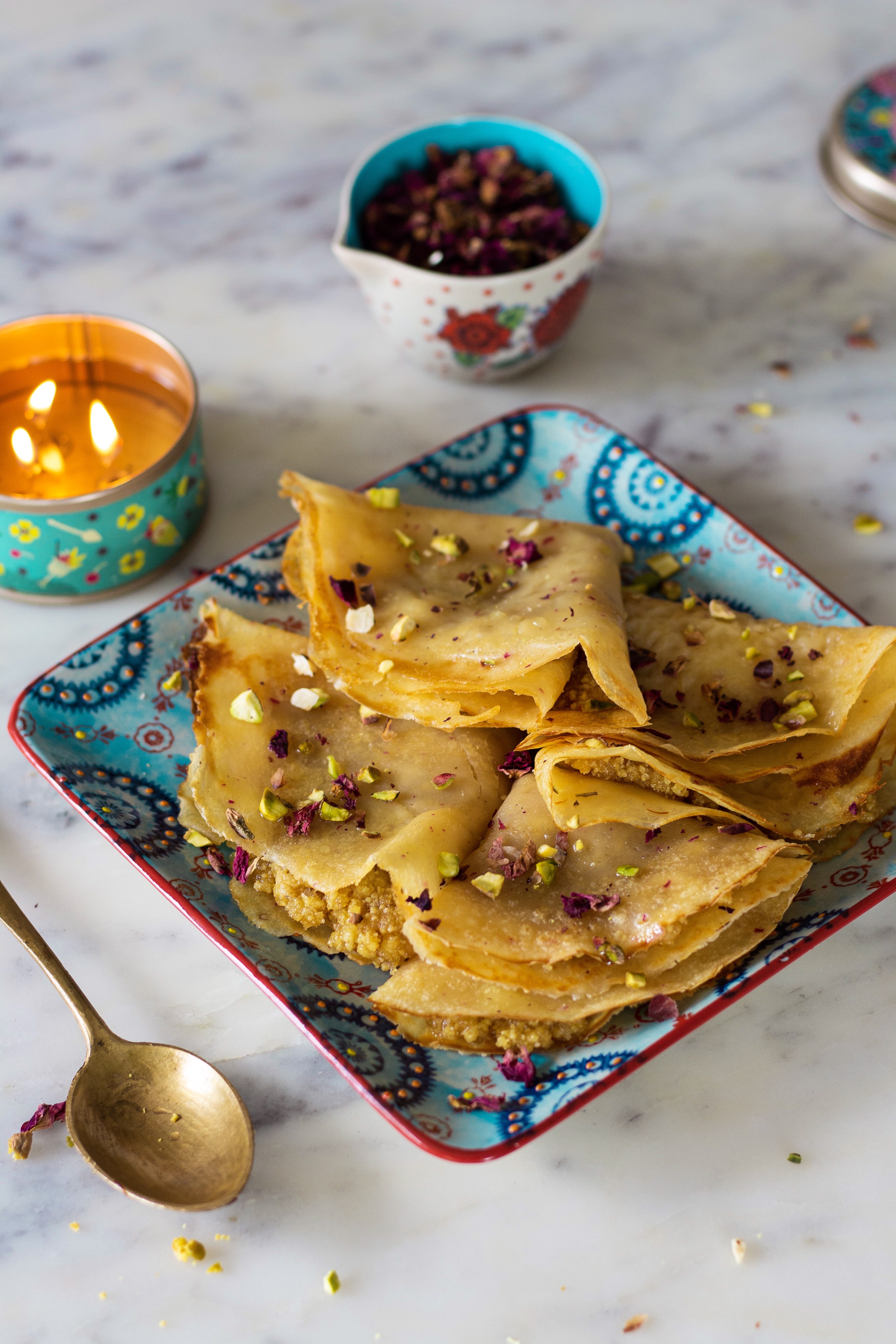 1 + ¼ cup milk
6-7 strands saffron
1 cup flour
1 tablespoon caster sugar
¼ cup butter, melted
¾ cup khoya
2 tablespoons milk
½ cup jaggery
1 teaspoon cardamom powder
½ cup desiccated coconut
Chopped dry fruits, to garnish
Dried rose petals, to garnish
Warm up the milk and add saffron to it. Let it stay for 15 minutes.
In a large bowl, combine flour, caster sugar and melted butter.
Add milk to the dry ingredients and mix until the batter is lump free.
Refrigerate the crepes batter for 60 minutes.
Grease a non stick pan over medium-high heat and spread the batter on the pan to form a thin crepe. Cook on both sides till the edges are slightly golden.
To make the filling, cook khoya, milk and jaggery over medium heat.
Add cardamom powder and desiccated coconut. Cook till oil separates.
Place the filling onto the crepes and fold into triangles.
Garnish with chopped dry fruits and dried rose petals.