Classic French Toast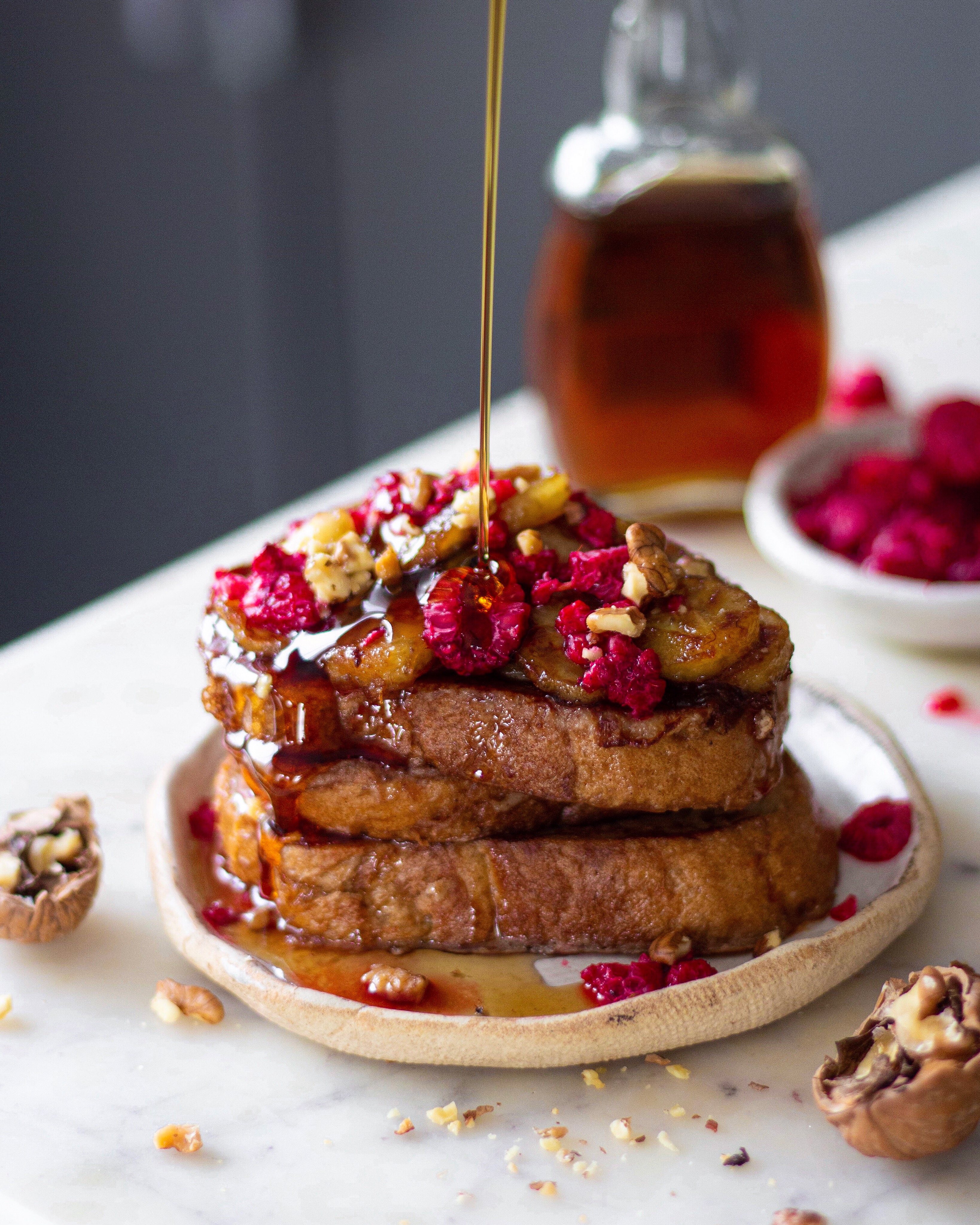 3 eggs
¾ cup Heavy cream
¼ teaspoon pure vanilla extract
¼ teaspoon cinnamon powder
6 slices of sour dough bread, day old (cut into ½ inch slices)
Butter for frying
1 banana (sliced)
2 tablespoons light brown sugar
2 tablespoons butter
Maple syrup (to top)
Raspberries (to top )
In a large bowl whisk together the eggs, heavy cream, vanilla extract and cinnamon powder.
Transfer the egg mixture to a large glass bowl.
Dip both sides of each slice of bread into the egg mixture.
Meanwhile, in a large non-stick frying pan, over medium heat, melt about one tablespoon of butter.
Fry the slices of bread until golden brown on one side and then turn and fry the other side.
To make caramelised bananas , add the bananas, brown sugar and butter to the pan.
Let the sugar caramelise and coat the bananas well.
Top the french toasts with maple syrup, caramelised bananas and raspberries.