Healthy Chocolate Zucchini Cake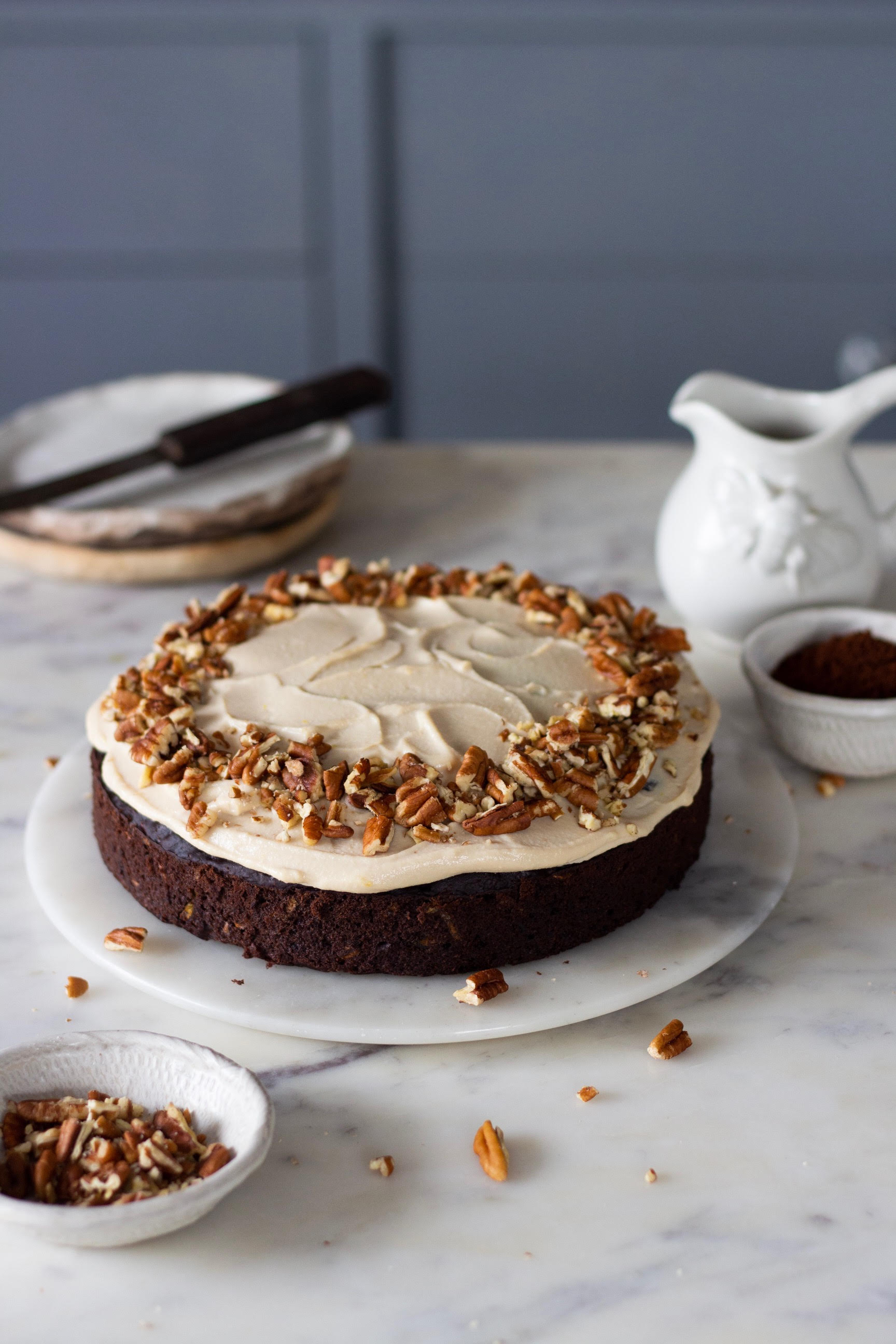 2 (240g) cups all purpose flour
¾ cup (75g) cocoa powder
½ cup (120mL) vegetable oil
1 ½ (300g) cup brown sugar
1 cup water + 2 tablespoons of coffee
3 cups (450g) grated zucchini
1 cup (200g) firm tofu
2 tablespoons (30mL) oil
3 to 4 tablespoons (45-60mL) maple syrup
½ teaspoon (3mL) vanilla extract
½ teaspoon lemon zest
Pre heat the oven at 180C and line a 8 inch cake pan with parchment paper.
In a large bowl add the all purpose flour, cocoa powder and baking soda and keep aside
In a separate bowl beat the brown sugar and oil until pale.
Add the coffee to the sugar and oil mix and mix well
Gently fold in the dry ingredients into the wet ingredients.
Add the zucchini to the batter and mix until well combined.
Transfer the batter into prepared pan.
Bake at 180C for 30-35 minutes or until a skewer inserted comes out clean.
To make the frosting add the tofu in a glass bowl and beat it with a hand mixer.
Add the oil to the tofu.
Add vanilla and maple syrup mix well.
Process the tofu in the food processor.
Finally add the lemon zest.
Recipe by
Bake with Shivesh
at https://bakewithshivesh.com/healthy-chocolate-zucchini-cake/