Rose Panna Cotta with Raspberry Compote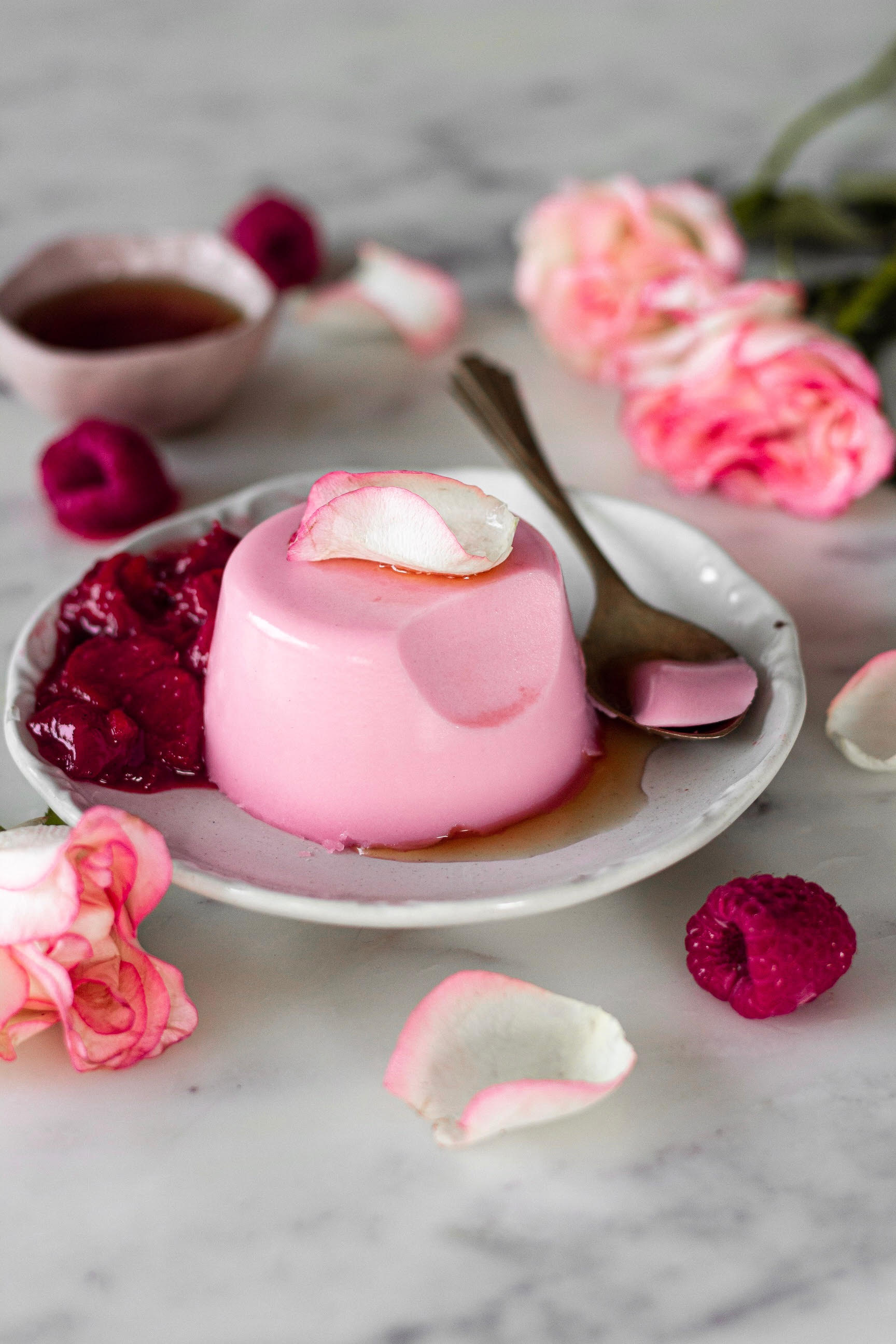 1 cup whole milk
2 tbsp agar-agar powder
1 cup double cream
1 tsp kewra extract
2 tbsp granulated sugar
2 drops of pink gel color
In a saucepan set over medium heat, mix milk, cream,kewra extract, and sugar and bring it to a simmer.
Add agr agar and mix vigorously. Bring this mixture to a simmer.
Take the pan off heat, add the pink gel color and pour into ramekins or any other lightly oiled glass/ ceramic ware and refrigerate overnight.
De-mould from the ramekins after the panna cotta is well set and top with cooled raspberry compote.
Recipe by
Bake with Shivesh
at https://bakewithshivesh.com/rose-panna-cotta-with-raspberry-compote/