Whole Wheat Carrot Cake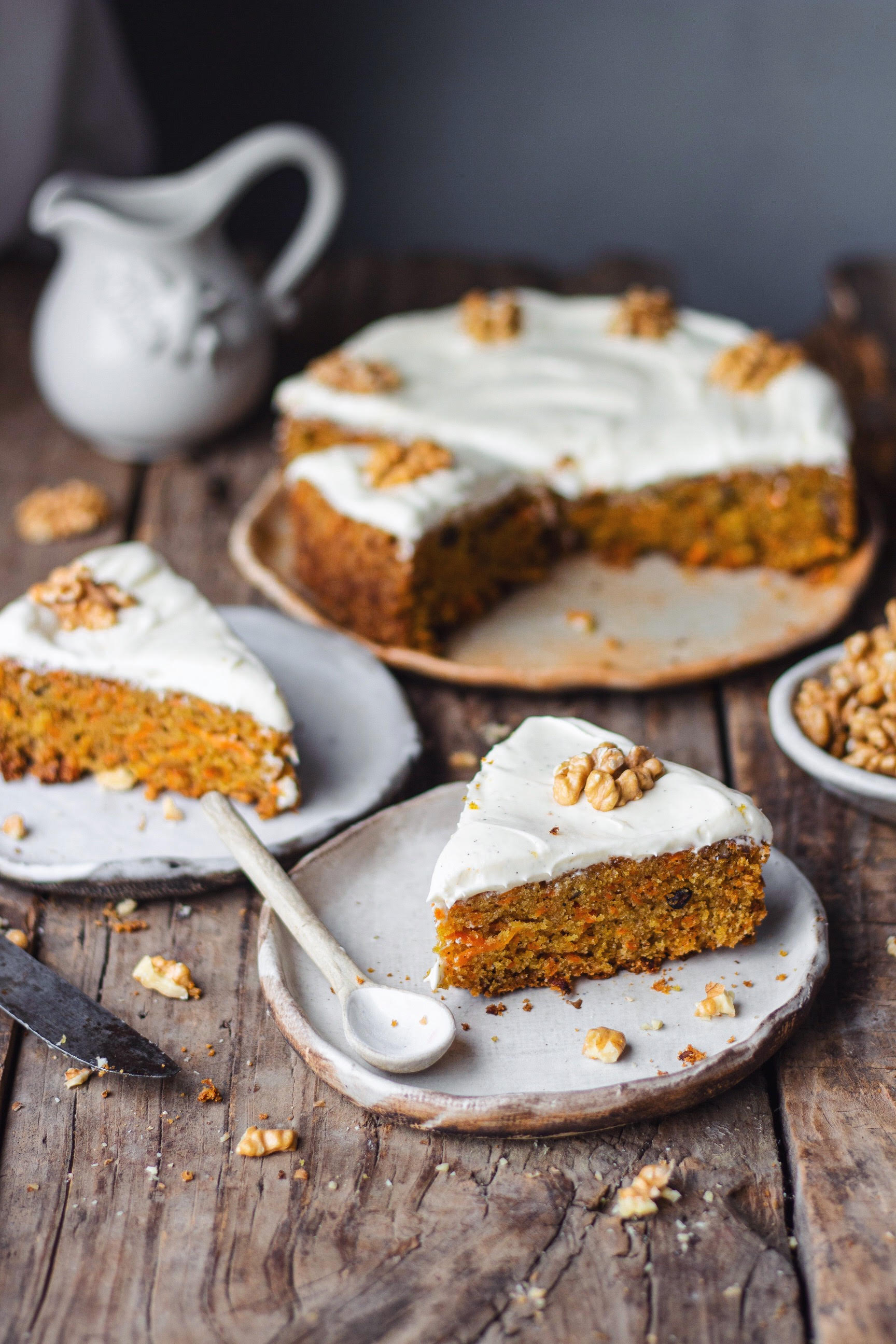 1 cup whole-wheat flour
½ tsp baking soda
1 tsp baking powder
1 tsp cinnamon powder
½ cup + 2 tbsp vegetable oil
1 cup castor sugar
2 eggs
1 tsp vanilla extract
1+1/2 cup grated carrots
½ cup crushed walnuts+ more for topping
Preheat the oven to 180 degrees and line an 8-inch round cake pan with parchment paper
Whisk together the flour, baking soda, baking powder, and cinnamon powder
In a separate bowl, beat the vegetable oil, sugar, eggs, and vanilla for 5-6 minutes
Fold in the dry ingredients into the wet without over-mixing, followed by the grated carrots and walnuts
Transfer the batter into the cake pan and bake for 30-35 minutes or until a skewer inserted into the centre comes out clean. When baked, let the cake cool down.
After the cake has sufficiently cooled down, frost with cream cheese frosting and decorate with walnuts.