Blueberry Mousse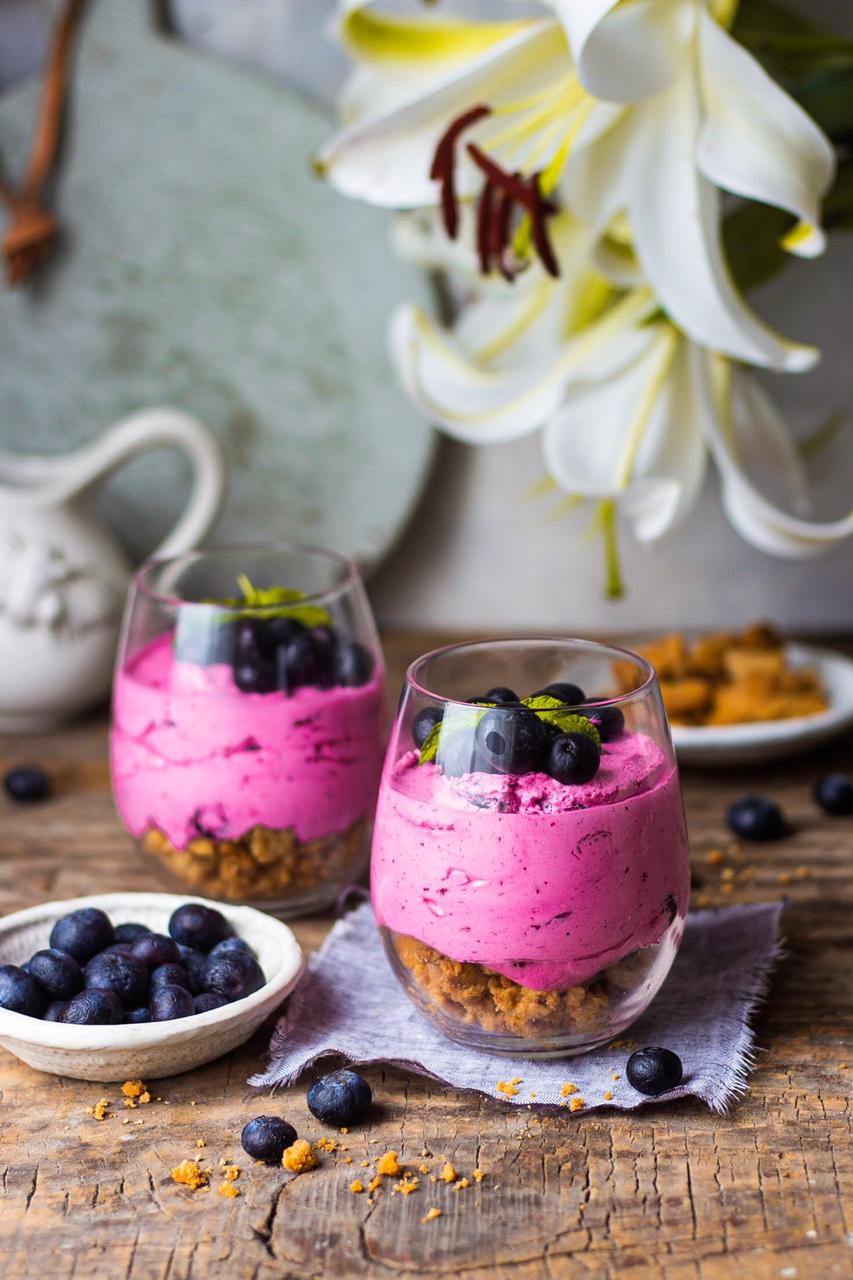 1 cup frozen blueberries
¼ cup caster sugar
4 tablespoons lemon juice
1 tablespoon cornflour
1 tablespoon water
1 cup whipped cream
¾ cup butter
⅔ cup caster sugar
1½ cup flour
In a saucepan set over medium heat, cook frozen blueberries, sugar and lemon juice until the sugar melts and blueberries begin to break down.
In a small bowl, combine corn flour and water. Add the slurry to the saucepan in which the blueberries are cooking and bring the mixture to a boil.
Set it off heat and allow to cool completely.
Meanwhile, using an electric mixer, beat the whipping cream until still peaks form.
Carefully fold in the cooled blueberry mixture into the cream and refrigerate.
Preheat oven to 200C.
To make the crumble, combine butter, sugar and flour in a large bowl to reach a coarse, sandy texture.
Spread the crumble onto a baking tray lined with parchment paper or a silicon mat. Bake for 10-15 minutes or until it becomes golden brown.
To assemble the mousse, add a generous amount of crumble to a glass. Pipe the mousse on top of the crumble and top it fresh fresh/ frozen blueberries.