Birthday Cake- Chocolate Chip Cake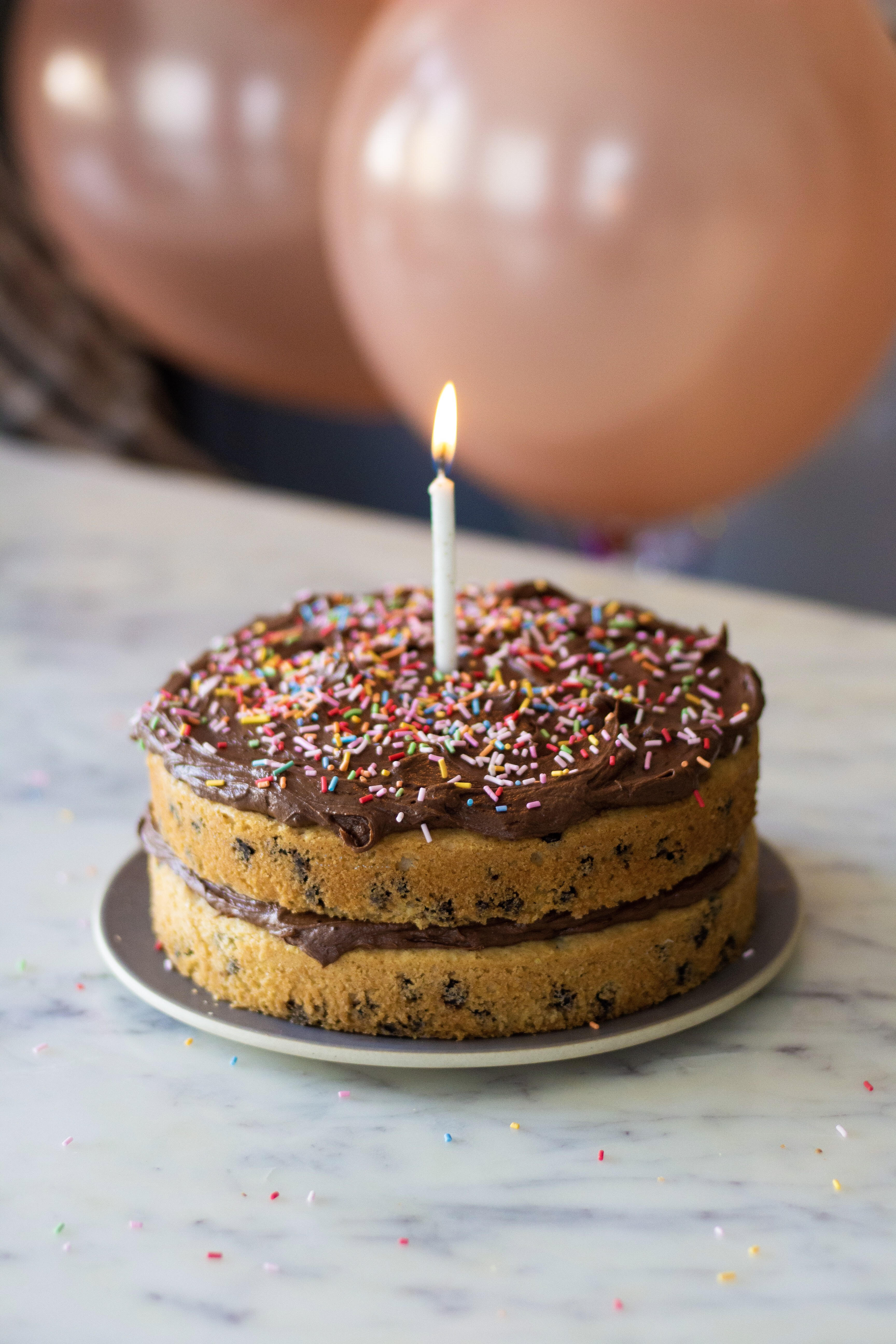 2 cups all-purpose flour
2 teaspoons baking powder
¾ cup vegetable oil
1 cup castor sugar
1 teaspoon pure vanilla extract
2 eggs
½ cup milk
1 cup of chocolate chips
1 cup cream cheese, softened
½ cup unsalted butter, softened
2 cups icing sugar
½ cup cocoa powder
Pre-heat the oven to 180C. Line two 8″ round cake pan with parchment paper.
In a bowl, whisk together flour and baking powder.
In a separate bowl, beat vegetable oil and castor sugar. Beat in the vanilla.
Add eggs, one at a time and beat well after each addition. Mix in the milk.
Using a spatula, gently fold in the dry ingredients into the wet ingredients. Mix only until well combined. Fold in the chocolate chips.
Pour the batter into the prepared cake pans. Bake at 180C for 40-45 minutes or until a skewer inserted into the center comes out clean.
For the frosting, beat the butter and cream cheese until the mixture is light and fluffy.
While the mixture is still running, add the sugar in parts. Beat until the frosting is smooth and fluffy.
Gradually add the cocoa powder.
Generously top the cupcakes with frosting once they have cooled completely.
Recipe by
Bake with Shivesh
at https://bakewithshivesh.com/birthday-cake-chocolate-chip-cake/