Ragi Crepes with Home-made Ricotta Cheese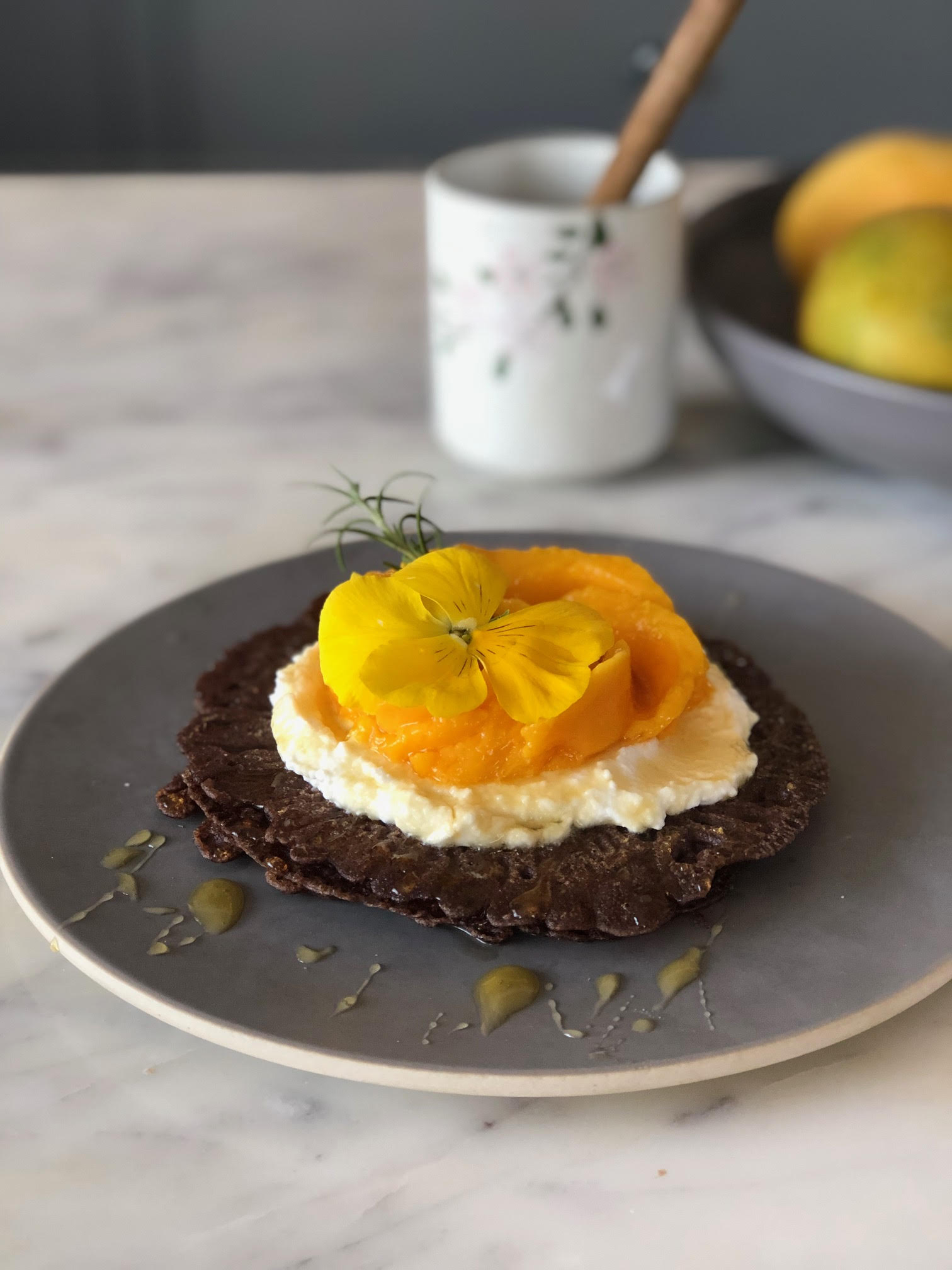 1 cup ragi flour
1 tsp jaggery
Pinch of rock salt
¼ cup of milk
½cup of water
Pinch of baking powder
2 tbsp ghee
1 liter of Milk
Juice of 2 lemons
In a bowl, add the flour, jaggery, rock salt, and baking powder.
Add water and then add milk.
Let the mixture rest for a while.
In a thick bottomed vessel, pour one liter of milk and allow it to come to a boil.
To the boiling milk, add the juice of two lemons.
The milk will curdle. Allow it to remain on medium flame for a little more time.
Using a sieve, drain out the water and add the curdled milk in a bowl.
Using a hand blender, blend the curdled milk into a smooth texture which is your ricotta cheese. Allow your ricotta to cool down.
For making the crepes, add 2 tbsp of ghee onto your non-stick pan. Using a pancake ladle, pour your crepe batter onto your pan. The batter will instantly form bubbles on its surface. Flip it when one side seems cooked.
Serve your crepes with ricotta cheese, mangoes, and honey!
Recipe by
Bake with Shivesh
at https://bakewithshivesh.com/ragi-crepes-with-ricotta-cheese/