Eggless Lemon Cupcakes Recipe from the Book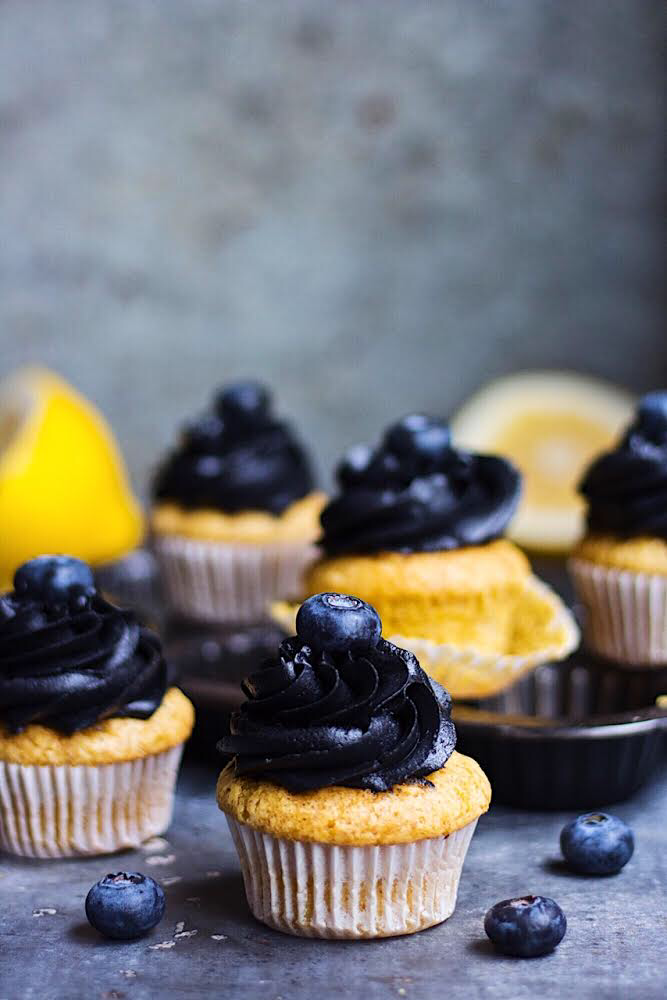 2 tbsp ground flaxseeds
4 tbsp water
½ cup vegetable oil
1 cup castor sugar
4 tbsp fresh lemon juice
1½ cup whole milk
1½ cup all-purpose flour
2 tsp baking powder
1 tbsp lemon zest
½ tsp salt
Preheat the oven to 180 degrees C. Line a cupcake tray with liners.
In a small bowl, combine flaxseeds and water. Mix well and allow it to rest for 5 minutes.
In a large bowl, beat oil and sugar until the mixture is pale. Beat in the flaxseed mixture and the lemon juice. Whisk in the milk.
Sift in the all-purpose flour, baking powder and salt into the wet ingredients. Using a spatula, mix the batter until it is smooth and lump-free. Mix in the lemon zest.
Using an ice-cream scoop, transfer the batter into the cupcake cavities, filling almost to the top.
Bake at 180 degrees C for 25-30 minutes. Let the cupcakes cool.
Frost withCream Cheese frostingand serve!
Recipe by
Bake with Shivesh
at https://bakewithshivesh.com/eggless-lemon-cupcakes-recipe-from-the-book/