Eggless Strawberry Mousse without gelatine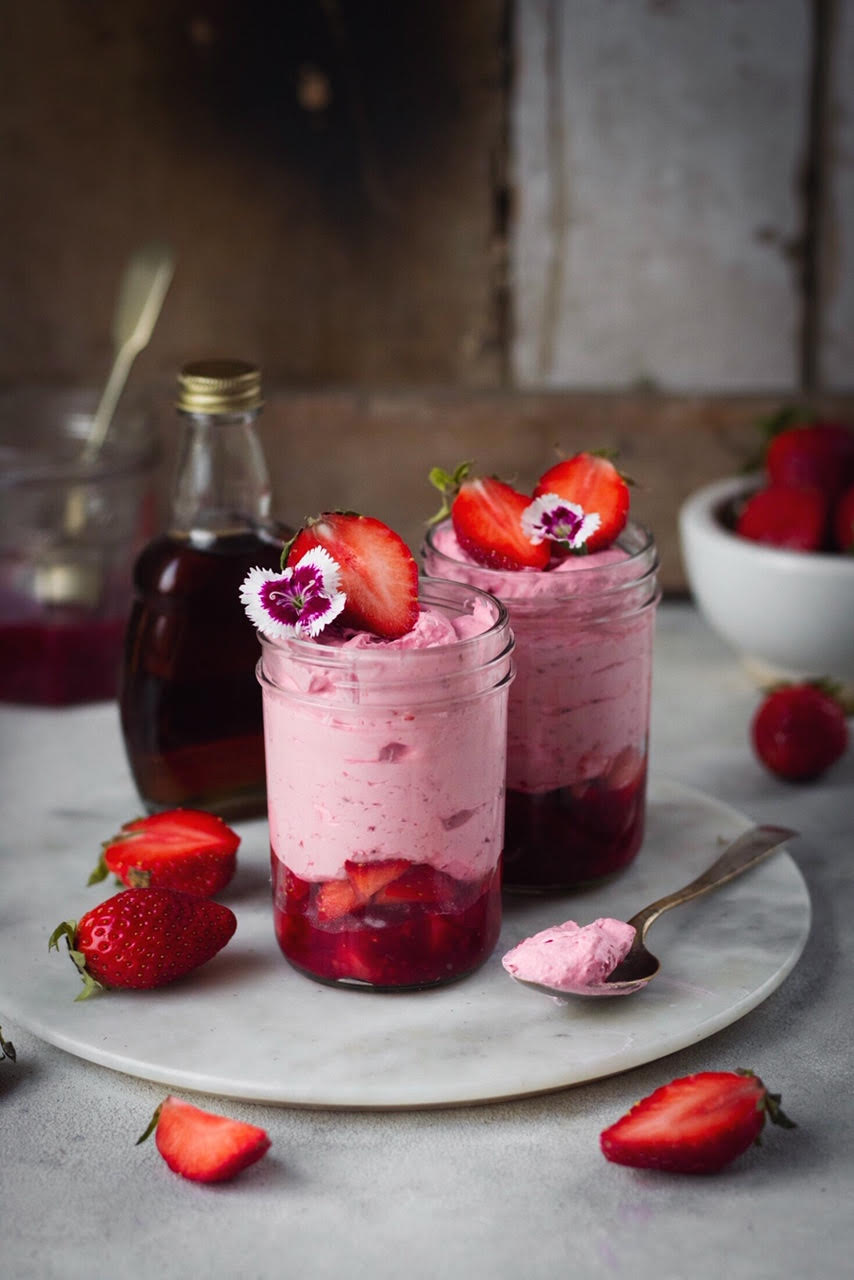 1 cup fresh strawberries, roughly chopped
¼ cup granulated sugar
1 teaspoon lemon zest
5 tablespoons water
1 tablespoon cornflour
1 cup unsweetened whipped cream, whipped to firm peaks
In saucepan set over medium heat, cook strawberries and sugar. Use a wooden spoon to breakdown the strawberries to make strawberry compote.
Meanwhile, combine the water and cornflour to make a slurry. Add the mixture to the strawberry compote. Cook it for another 30 seconds and bring the mixture off heat. Mix in the lemon zest
Let the strawberry compote cool completely.
Once the strawberry compote has cooled completely, use a spatula to carefully fold it into the whipped cream.
Transfer the mousse into a piping bag attached with a large round tip. Pipe the mousse into jars/ cups. Let them set in the fridge for 40-50 minutes.
Before serving, top with fresh strawberries. Your eggless strawberry mousse is ready!
Recipe by
Bake with Shivesh
at https://bakewithshivesh.com/eggless-strawberry-mousse-without-gelatine/