CARROT COCONUT CAKE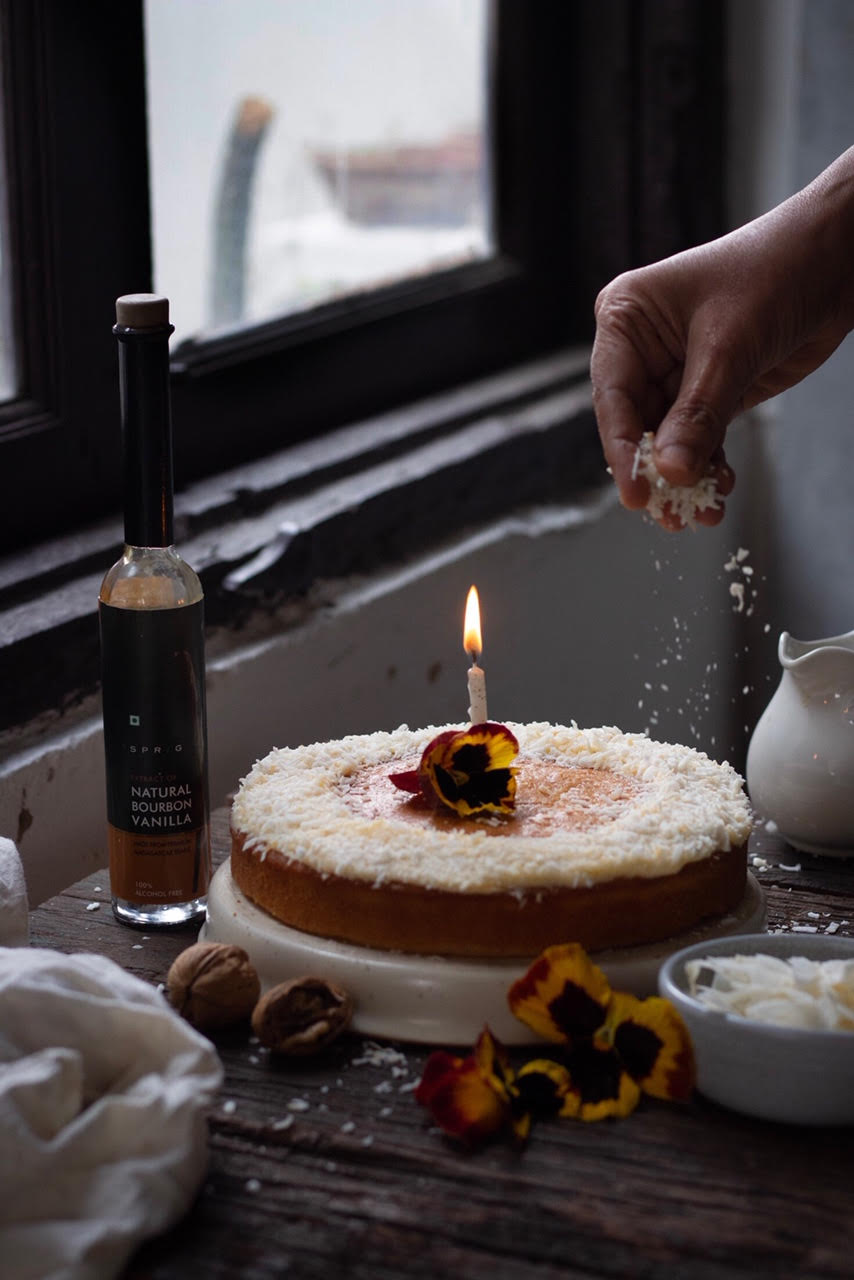 2 cups all-purpose flour
¼ cup shredded coconut
½ tsp ginger powder
2 teaspoons baking powder
¼ teaspoon salt
¾ cup vegetable oil
½ cup castor sugar
1 cup grated carrots
½ cup Sprig Demerara Sugar with Real Sri Lankan Cinnamon
1 teaspoon Sprig Bourbon Vanilla Extract
2 eggs
½ cup milk
Pre-heat the oven to 180*C. Line an 8″ round cake pan with parchment paper.
In a bowl, whisk together flour, baking powder, ginger powder, and salt, and shredded coconut.
In a separate bowl, beat vegetable oil, castor sugar, and Sprig Cinnamon Sugar.
Beat in the Sprig Bourbon Vanilla Extract.
Add eggs, one at a time and beat well after each addition. Mix in the milk.
Using a spatula, gently fold in the dry ingredients into the wet ingredients.
Add the grated carrots. Mix only until well combined.
Pour the batter into the prepared cake pan. Bake at 180*C for 30-40 minutes or until a skewer inserted into the center comes out clean.
Once the cake has cooled completely, top with cream cheese frosting and more shredded coconut.